Korte test OnePlus Flagship Smartphone Camera: OnePlus 7 Pro v. Samsung Galaxy S10 Plus v. Xiaomi Mi 9 v. Huawei P30 Pro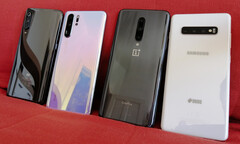 Hoe goed, of hoe slecht, is de camera van de OnePlus 7 Pro nu echt? We besluiten om de OnePlus 7 Pro met de nieuwste camera software patch te vergelijken met de huidige crème de la crème van Android smartphone fotografie. Lees verder om uit te vinden of de OnePlus 7 Pro met deze nieuwste patch de top bereikt.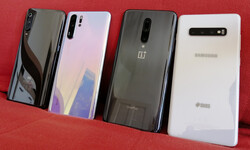 Dit is de verkorte versie van het originele artikel. Het volledige, Engelse testrapport vind je hier.
Bij goede lichtomstandigheden produceren alle smartphones in onze vergelijking fatsoenlijke en fraaie foto's met slechts kleine verschillen wat betreft dynamisch bereik, focus en kleurbeheersing. Onze favoriete foto verschilt per scene - soms produceert de Samsung Galaxy S10 Plus het beste resultaat, soms weet de OnePlus 7 Pro zijn rivalen voor te blijven. Dat gezegd hebbende zijn de verschillen met de andere twee smartphones in deze vergelijking, de Xiaomi Mi 9 en de Huawei P30 Pro, niet groot.
De Sony IMX586-sensor van de OnePlus 7 Pro is erg lichtgevoelig dankzij de 4-in-1 pixel binning technologie. Dat is echter maar de helft van het verhaal. De andere helft vertrouwt op software en algoritmes om het beste uit de complexe CMOS-sensors te halen. Zoals onze Xiaomi Mi-serie camera test al liet zien, is het samenvoegen van 4 naburige pixels tot een enkele grote pixel een erg complexe procedure, zeker bij weinig licht-omstandigheden. Camerasensors met grote standaard pixels van meer dan 1.4 µm hebben de neiging het beter te doen in deze scenario's. Deze indruk wordt in de testbevindingen van dit rapport verder ondersteund en de verschillen tussen de twee Sony IMX586-gebaseerde smartphones (OnePlus 7 Pro en Xiaomi Mi 9) aan de ene kant en de Galaxy S10 Plus aan de andere. Dit alles in beschouwing genomen doet de camera software en algoritmes van de OnePlus 7 Pro het beter dan de Xiaomi tegenhangers. Echter weet Huawei's Leica-geoptimaliseerde SuperSpectrum sensor bij laag lichtomstandigheden alle andere concurrenten achter zich te laten. De Chinese fabrikant weet het meeste voordeel te halen uit pixel binning technologie. Bij weinig licht blijven de P30 Pro foto's relatief rijk in detail en arm aan ruis. Samsung's S10 Plus blijft tussen de P30 Proen de OnePlus 7 Pro, hoewel wel dichter bij deze laatste.
De resultaten zijn compleet anders voor de camera's aan de voorzijde en de smartphone van Huawei kan zijn eigen hoofdcamera niet bijhouden qua helderheid/belichting, dynamisch bereik en details. In deze tests presteert de OnePlus 7 Pro beter dan de concurrenten en produceert de beste selfies. Zelfs in vol daglicht kan enkel de Samsung Galaxy S10 Plus de OnePlus 7 Pro bijhouden.
Het is bijna onmogelijk om een winnaar aan te wijzen van deze vergelijking. De beste all-rounders is echter zonder twijfel de Samsung Galaxy S10 Plus.